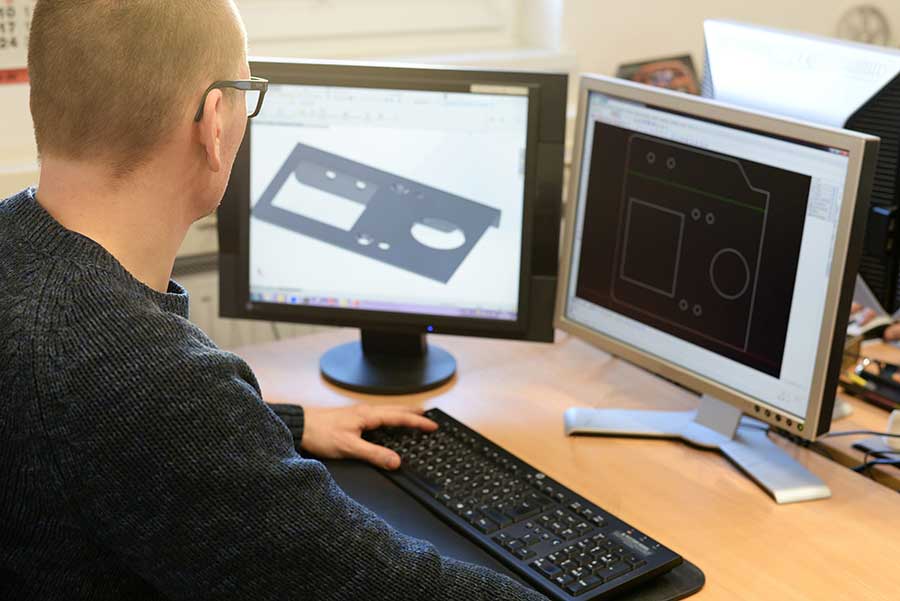 Design Services
At Continental Industries, we take great satisfaction in offering customers the most professional design support in the industry. Using our advanced engineering software and SolidWorks 3D modeling/design suites our team of experienced engineers can take your concepts and develop them into fully realized products.
Our software's unfold features can automatically analyze, process, convert and save an unlimited number of 3D models. Any potential manufacturing problems are corrected & addressed in the design stage, prior to production, which saves time & money.
Continental Industries sets itself apart from competitors by offering value-added services to your project such as new product design, prototyping, value engineering and, design for manufacturing.
Our designers work with our customers to address their specific needs during the concept phase and afterwards and take part in on-site visits and/or phone meetings. These visits are critical in learning the intricacies of your product & offering potential design changes that could reduce the cost of producing your product & avoid potential tolerance issues in the future.